Estimating Your Closing Costs Has Never Been Easier!
In less than 5 minutes, you'll know if that house is within reach.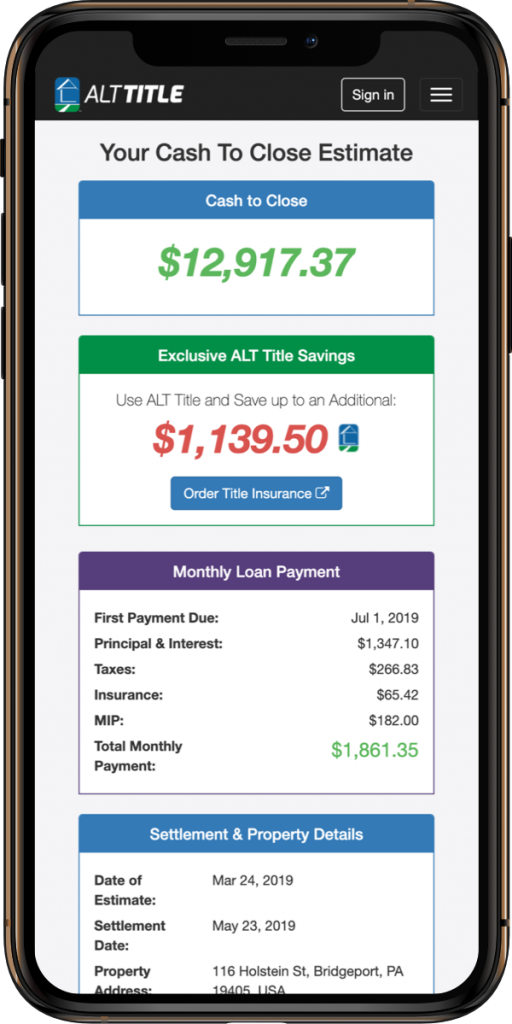 Try Our Free Closing Cost Calculator
Enter any address in Pennsylvania – even if it's not currently on the market. We'll calculate the funds you'll need at settlement, monthly mortgage payment and provide a detailed cost worksheet. The CashtoClose Support Team is available at every step, just click the Live Chat link.
Through the CashtoClose dashboard, you can revisit, edit, print and share your Closing Cost Worksheets. Create as many estimates - for as many properties - as you like.  This is YOUR tool to simplify your home search and selection process.

Customized Exclusively for Pennsylvania by ALT Title

We've designed the calculator to work across the state of Pennsylvania. The app will automatically lookup county, municipal, and school district taxes to find the tax assessment needed to calculate your estimated yearly taxes.
Add CashtoClose to Your Website
If you're interested in adding a co-branded version of CashtoClose to your real estate or mortgage website, please contact us for details.